2 ujian dah lepas, biochemistry dan histologi. biokem ad soklan x leh jawab, tp yg bgs nyer, lg bnyak soklan ak dpt jawab. walaupun lembab sket.
histology plak, ak rase mudah sket, except time part ak kene hntar kertas ak lambat sket cuz ak x ingt sgt ad certain something yg dye suruh label tuh.
but basically whut i had learnt from these 2 previouh paper is that, study now, answer ur exam tomorrow. anything else, put it aside.
ak x rase sedap hati sgt skang nih, mak ak sakit, katanya ad something kat saraf blakang. sacral plexus bermasaalah berangkali. so in times, ak slalu dpt rasa smthing dr mak ak. n vice versa. my mom can tell whut im feeling too. hey, she's my mom, of coz she knows me. i would just pray each time and everyday that Allah would cure my mom's sufferings.
ak usha2 tiket balik msia. selak sana sini. padahal satu page jer. nmpak cm arrival time kat KL pkol 2.20 ptg. ak pn x sure. tp ak rase mcm.. bile je turun dr airport tuh, ak akn head ke cyberjaya or mane2 kawasan yg dkat ngn kampus plajar, n mkn char kuey teow. perghh..
okeyh, jangan terliur plak.
bnda yg terakhir skali ialah kuntuman bunga. ada 3 pohon melur kat halaman umah ak. 2 kat pasu besar, dan 1 kat pasu kecik dan dijaga sbg bonzai. dalam pada smua jenis pohon dan bunga2an kat umah ak, ak plg sayang 3 nih. sbb bunga dye pure, white, putih, seri, suci murni wangi. smua ape yg bunga2 lain idamkan. bunga melur amat Flawless bagi ak.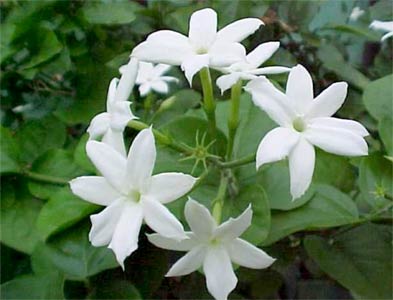 dan jangan salah sangka lak, ak bukan nak cuba jadi mat bunga, tapi ak rase mcm ni lah soft side ak. ak sker jaga tanaman. ak bleh duduk kat taman dan berasa amat cemburu terhadap pekebun taman tersebut. sbb dye x perlu study susah2, dapat buat apa yg ak sker, jaga pokok.
kadang2 jiran ak yg ad keter BMW 5 series tuh parking keter dye dpan umah ak. sambil2 tuh, tayar keter dye singgah ke atas bunga2 merah, ungu, putih dan kuning yang berfungsi sbg turts halaman umah ak.
ak x kesah kalo ko Bawak Macam Wow.. tapi kalo ko dah singgahkn tayar keter ko atas bunga2 kat halaman umah aku, aku akan jadi amat kecewa. cuz in which in superior, should respect the inferior. ada saying cina yang mengatakan.
A superior person always tries to be humble and empty.
maksudnyer, kite kene zuhud. walau dengan segelimpah kurniaan rezeki Allah kurniakan pada kita semua. hulurkan bantuan, banyakkan sedekah, maniskan muka dengan senyuman, beri makan pada orang lain. dan jangan lupa,
bekas tupperware ak ada kat umah korang.
hidup tak mengharap balasan.
haritu ak ad terima hidangan ape ntah ak dh lupe dr jiran (jiran depan, td jiran tepi) ak. lpas makan tuh ak basuh pinggan tuh n then simpan kt almari dapur je. ad dlm 4-5 hari. bile mak ak prasan ad pinggan orang lain kat kabinet dapur, mak ak marah aku.
"kenapa Azhari belum pulangkan pinggan mak cik rohana??

pergi pulangkan sekarang!! jangan kasi kosong!! "
mak ak cakap cara baik jer. tp ak letak tanda seru 2 helai sbb arahan mak ayah ialah amat serius. begitu juga bila mama ayah kita ckp "study rajin2".
hurrmm..
mak cik rohana mmg baik ngn ak. dye adalah satu2nya jiran ak yg mnangis teresak2 time ak nk fly ke sini 1st yer dlu.
sayang mama,
sayang pokok,
sayang hidangan lazat,
sayang jiran tetangga,
aku sayang MALAYSIA.